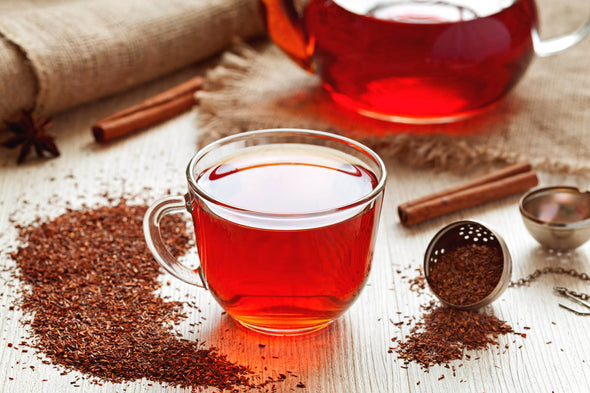 Rooibos (African Red Bush ) Tea
Rooibos has been getting an amazing amount of press recently. As people begin searching for healthy alternatives to soft drinks, Rooibos, with its polyphenois, iron, zinc, fluoride, calcium and magnesium fits the bill. 
Enjoyed in South Africa for centuries, Rooibos was first made available to Westerners by a Russian émigré named Benjamin Ginsberg. Its beneficial properties and wonderful taste made it an excellent caffeine free alternative to traditional caffeinated teas.